The flight to safety by investing in gold in times of fear and uncertainty is a phenomenon that knows no national boundaries. The reaction of American and Chinese investors to the Trade War, ironically, will be identical.
Investors are piling into bullion, taking holdings tracked by Bloomberg to 73.2 million ounces, the highest in almost five years.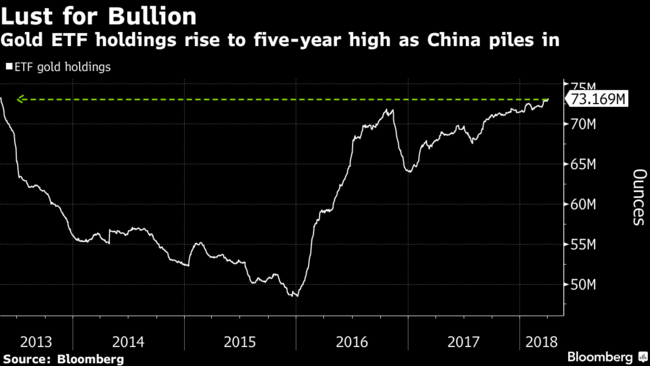 "Inflows in the U.S. and China reflect broader market uncertainty related in part to geopolitical risks such as global trade tensions in March," Juan Carlos Artigas, director of investment research at the World Gold Council, said in an emailed note.
ORIGINAL SOURCE: Chinese Investors Rush to Gold ETF as Trade Angst Adds to Risk by Luzi-Ann Javier at Bloomberg on 4/5/18