The warning here comes after further signs are starting to show that the US economy is seeing increased inflationary pressures from wage gains, full employment, and Trump's fiscal stimulus.
Deutsche warns that "higher inflation could trigger an across-the-board recession" due to lower investment and higher credit costs in a high-inflation environment.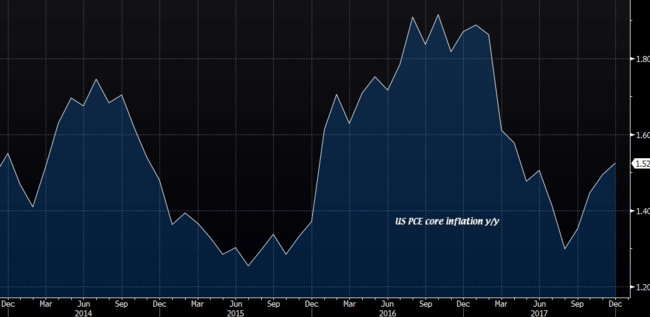 Elsewhere, Citigroup raised their 2018 gold forecast by 7% to $1,355/oz; while noting that their 6-12 months price target is $1,385, with risks skewed to the upside.
"Higher inflation, solid hedging demand, softer dollar, and improving consumption in China provide a supportive environment for prices", the note argues.
ORIGINAL SOURCES: Higher inflation could trigger recession, Deutsche Bank warns and Citigroup lifts gold forecast by Justin Low at Forex Live on 2/26/18