Over the Weekend, Techinical Analyst Clive Maund has uncovered what looks to be the ultimate buying opportunity in silver at this time with a ridiculously low price and value! Here's a bit of what he had to say:
Now we come to the main focus of this article, which is to highlight silver's latest COT, that is viewed as being extraordinarily bullish. You gotta love the Large Specs – they have a time-honored tradition of being a very reliable contrary indicator, and with silver they have been and are making a special effort to uphold this tradition, and on this occasion they are "going the extra mile" by relinquishing their long positions completely so that true contrarians like us can zoom in and scoop up silver and silver related investments at rock bottom prices. The protracted year-long Right Shoulder low of the H&S bottom has ground them into the dust and they have finally given up and thrown in the towel.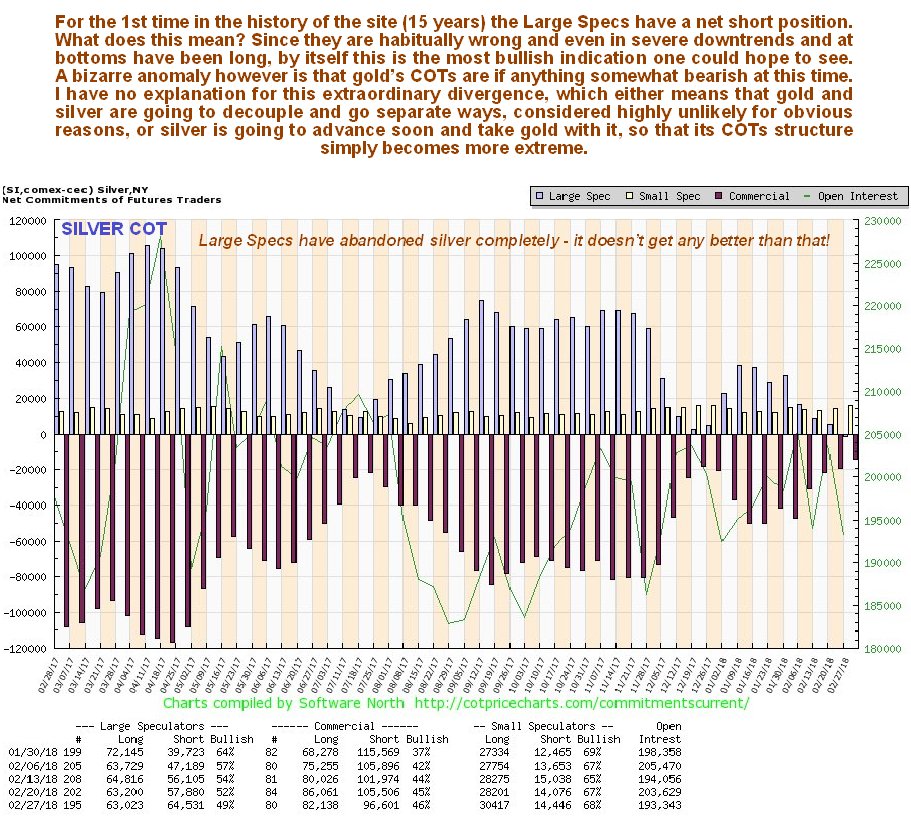 The setup could not be more bullish, especially considering the current silver/gold ratio.
ORIGINAL SOURCE: SILVER SPECIAL COMMEMORATIVE UPDATE - in honor of THE LARGE SPECS FIRST NET SHORT POSITION IN SILVER IN MEMORY... by Clive Maund of clivemaund.comon 3/3/18